Julius Amedume's sinister thriller "Rattlesnakes" took home the top prize at the 27th Annual Pan African Film Festival, which wrapped in Los Angeles on Monday.
Produced by Jimmy Jean-Louis who also has a starring role in the project, the film which is based on Graham Farrow's 1997​ stage-play received the Audience Award – Narrative Feature at the festival and earned Amedume his third PAFF accolade.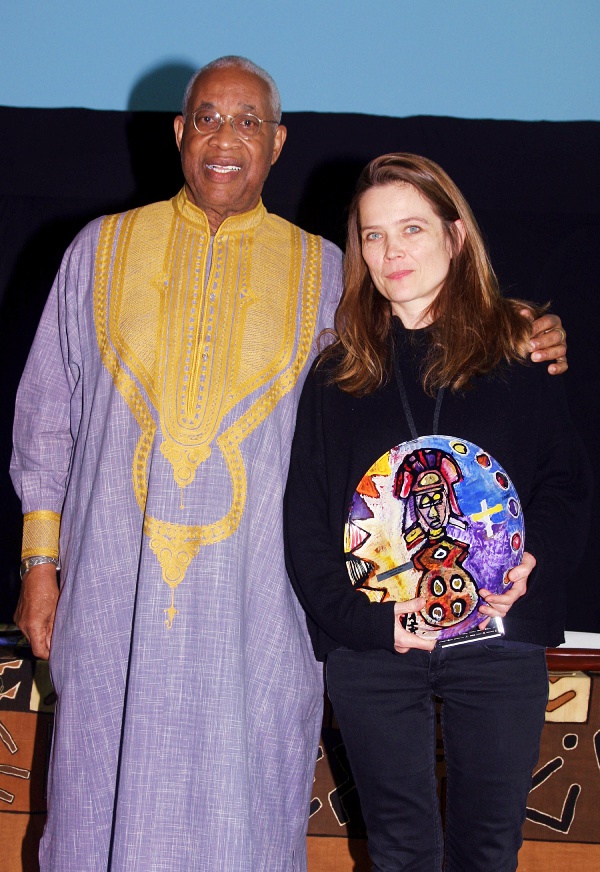 The Ghanaian-British filmmaker previously received a Pan African Film Festival award for Best Feature in 2007 for his gripping film "A Goats Tail" and in 2011 he also won PAFF's Best Short Film award for "Precipice."
"I have been here quite a few times before. This festival has been very supportive of my work and I am happy to have been able to come to America and share this feature film and world premiere it here at PAFF," said Amedume whose credits include "The Phone Call" which screened at PAFF in 2003.
52 narrative features, 24 feature-length documentaries, 87 short narratives and 30 shorts from 38 countries in 28 languages were screened at the festival which kicked off Feb 7th with a screening of Aretha Franklin's rare concert documentary, "Amazing Grace."
PAFF's Best Narrative Feature went to the Storm Saulter helmer "Sprinter", a Jamaican drama about a high-school kid with aspirations to become a first-class world athlete while Melissa Haizlip's "Mr. Soul!" received the Best Feature Documentary. The PAFF Programmers' Award – Narrative Feature went to the Nigerian drama "​Lara and the Beat" directed by Tosin Coker and "Ali's Comeback: The Untold Story" received Best Documentary Feature.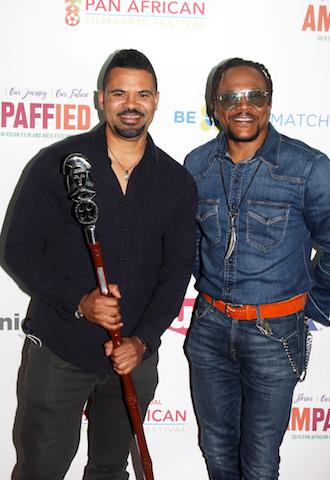 Other PAFF award winners included Best First Feature Narrative which went to director Adisa's "Skin in the Game," a film which explores the underground world of human trafficking.
Check Out The Complete list of Winners Below:
Best Narrative Feature: Sprinter (Jamaica) Directed by Storm Saulte
Honorable Mention: Ellen (South Africa) Directed by Daryne Joshua
Best First Feature Narrative: Skin in the Game (US) Directed by Adisa
Honorable Mention: Veronica's Wish (Uganda) Directed by Rehema Nanfuka
Best Feature Documentary: Mr. Soul! (US) Directed by Melissa Haizlip
Honorable Mention: Oliver Tambo Have You Heard from Johannesburg (South Africa/Netherlands/ UK/US) Directed by Connie Field
Best Short Documentary: 120 Years (US) Directed by Matt Nadel & Lukas Cox
Honorable Mention: The Infamous Future (US) Directed by Richard Butterworth
Best Short Narrative: Twelfth Round (Australia) Directed by Nir Shelter
Honorable Mention: Time 2 Surrender, Directed by Elvis Nolasco
PAFF Programmers' Award-Narrative Short: The Fisherman (Ghana) Directed by Zoey Martinson
PAFF Programmers' Award – Documentary Short: Sincerely, The Black Kids (US) Directed by Miles Iton
PAFF Programmers' Award – Documentary Feature: Blue Note Records: Beyond the Notes (UK) Directed by Sophie Huber & Boss: The Black Experience in Business (US) Directed by Stanley Nelson
PAFF Programmers' Award – Narrative Feature: Lara and the Beat (Nigeria) Directed by Tosin Coker
PAFF Directors' Award – Feature Documentary: Oliver Tambo: Have You Heard from Johannesburg (South Africa/Netherlands/ UK/US) Directed by Connie Field
PAFF Directors' Award – Feature Narrative: Nine Nights (UK) Veronica McKenzie
PAFF Directors' Award – Narrative Short: Bail (UK) Directed by Kwame Lestrade
PAFF Directors' Award – Documentary Short: Power to Heal (US) Directed by Charles Burnett & Daniel Loewenthal
Audience Award – Short Documentary: Bakosó: Afrobeats de Cuba (US) Directed by Eli Jacobs-Fantauzzi
Audience Audience Award – Narrative Short: Pas Honteux (US) Directed by John D. Tucker
Award – Documentary Feature: Ali's Comeback: The Untold Story (US) Directed by Art L. Jones
Audience Award – Narrative Feature: Rattlesnakes (UK/US) Directed by Julius Amedume
By Samantha Ofole-Prince. Photos by Shola Orolugbagbe/Royalty Images