Fan love is taking center stage for Akon as he continues his Superfan Tour and celebrates the release of his upcoming album Akonic which is set to drop at the end of year.
"I want to connect with my fans on a deeper level, letting them have the first listen and a say in shaping our music," shares the artist and philanthropist who through his Akon Lighting Africa initiative has provided clean, affordable, renewable solar power to tens of millions of Africans who previously lacked access to electricity.
VIP attendees are being treated to an exclusive listening party and a Q&A session with the star.
Akon's musical journey spans generations and genres, from pop and R&B to hip-hop. He has collaborated with music icons such as Michael Jackson, Lady Gaga, Gwen Stefani, Lil Wayne, and Eminem. Globally, he has sold over 35 million albums, amassed 25 million monthly listeners on Spotify and earned five Grammy Award nominations, all while landing 45 songs on the Billboard Hot 100.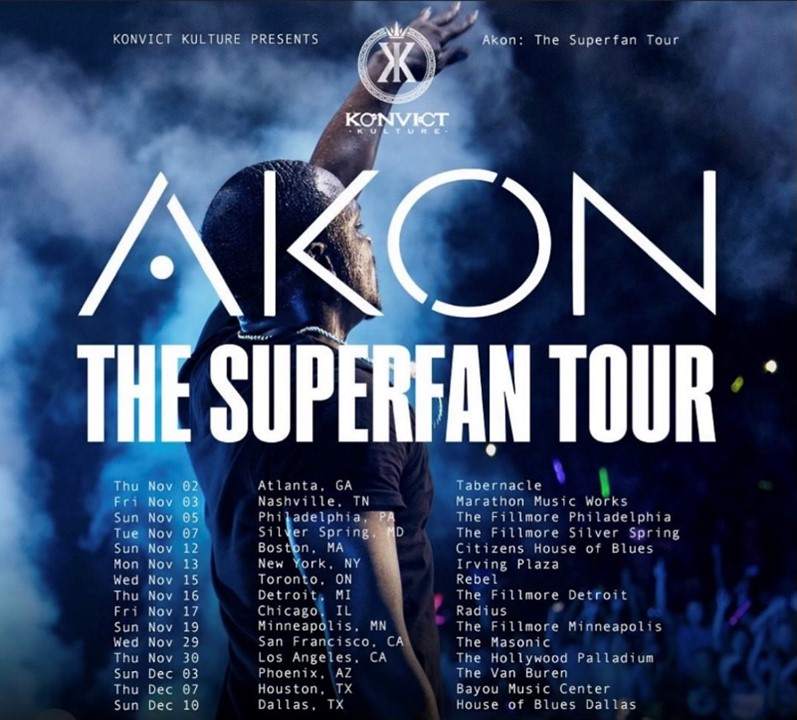 By Samantha Ofole-Prince