He doubles as star and producer on "21 Bridges," a film which follows an NYPD detective on a citywide manhunt for a pair of cop killers. Set in a 24-hour span in the world's busiest and most populated area in Manhattan, New York, the film follows Andre Davis (Chadwick Boseman) on a relentless pursuit to prevent two murderers from escaping the city.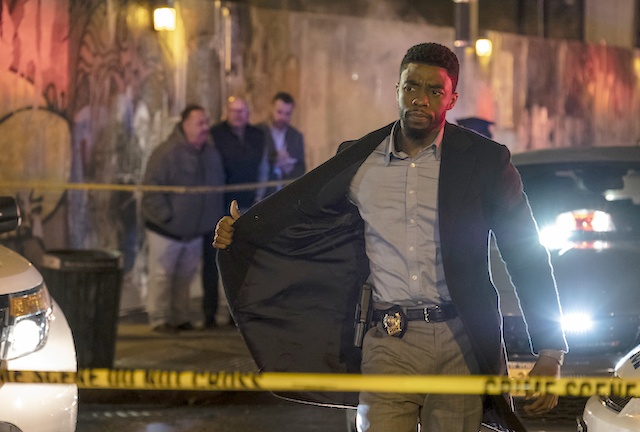 With non-stop action, "21 Bridges" is a crime story with an explosive story that unfolds during a single night, after a drug heist gone horribly wrong results in the death of eight cops. Det. Davis devises the desperate, but ingenious plan to close Manhattan, to enable him and his team to entrap the two perpetrators, who'll have no place to flee in the sealed-off island.
"The idea of locking down Manhattan for a manhunt was incredibly compelling and cinematic," says Boseman, who not only portrays Andre Davis, but serves as a producer on the film. "We haven't seen that before. Andre is a complex figure and he has prepared his entire life to be a cop," continues the "Black Panther" star. "Andre's father, a policeman, was killed in the line of duty when Andre was just 13, so he has grown up with this unsettled murder of his dad. Over the years, he has become determined to not only avenge his father's death, but those of any cops he has served with."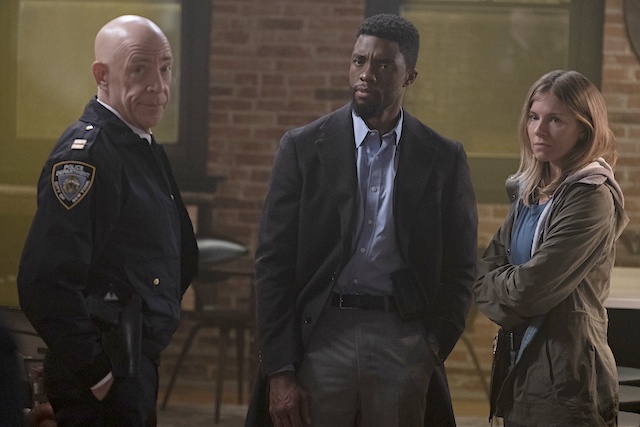 Directed by Brian Kirk, the film's stars Keith David as Deputy Chief Spencer, a longtime friend and mentor to Andre, Sienna Miller and J.K. Simmons. Taylor Kitsch and Stephan James portray, respectively, Ray and Michael, close friends and small-time thieves whose latest heist triggers a massive manhunt after they stumble upon an enormous cache of cocaine – and then kill several cops during their escape.
"21 Brides" releases in theaters November 22. Check out the trailer below:
By Samantha Ofole-Prince