Directors, actors, film buffs and producers were some of the several attendees at the Directors Guild Theater on Thursday as America's largest film festival premiered in Los Angeles.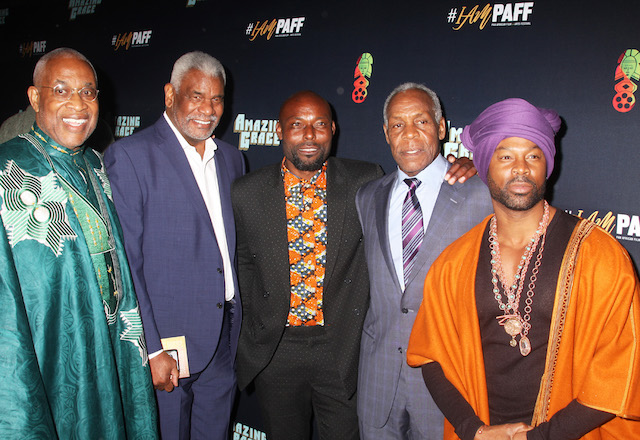 "Amazing Grace," a 1972 concert documentary featuring Aretha Franklin served as the festival's opening night film on Feb. 7. "Little Woods," a modern-day Western starring Tessa Thompson, is the centerpiece film on Feb. 13, but the closing night film on Feb. 17 has yet to be announced.
Other feature films include award-winning writer/director Julius Amedume's psychological thriller "Rattlesnakes," which stars Jimmy Jean-Louis, Amma Asante's "Where Hands Touch," a romance film starring Amandla Stenberg ("The Hate You Give") and New York-based director Danae Grandison's short film, "Unspoken," about the #MeToo movement in Jamaica.
Celebrating some of the world's best independent films and documentaries, this year's Pan African Film Festival (PAFF) will take place February 7-18, at the Cinemark Baldwin Hills Crenshaw 15 Theater at the Baldwin Hills Crenshaw Plaza and will screen 193 films.
For more information, visit the festival's website at www.paff.org
By Samantha Ofole-Prince/Photos by Royalty Images